Little Arthur Independent
Home Education at Little Arthur Independent
From our home on the beautiful Isles of Scilly, we have been specialising in affordable home-schooling resources for over 25 years.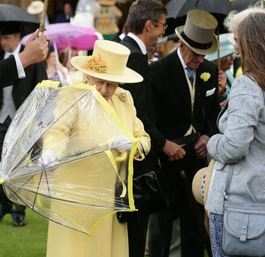 When we started out, we were one of the only schools in the UK to offer specialist home-schooling resources. Now, and especially in the wake of lockdowns, the home-ed market is swamped with tutors and teachers offering their services, from online group Zoom sessions to 'busywork' worksheets.
So, what makes us different?
1. We have decades of experience of working with home-schooling families. If you are facing a challenge, there's a good chance we've tackled it before, and we are always here to help. Our courses are tried and tested, and trusted by home-schooling families and Local Authorities across the UK.
2. We work to your timetable. Rather than offering online group classes when they suit us, we provide courses which your child can work through at their own pace, seeking support and feedback whenever they need it. No child gets left behind, no child gets held back.
3. We are personal. We love getting to know our students, hearing about your lives and sharing in your successes. We don't do 'generic' - our feedback is personal, and we are always striving for new ways to support the families we work with. In fact, this matters so much that we limit our student numbers every year - as a small school, we are driven by our desire to support our home-schooling families, rather than by shareholders demanding a return.
Our headteacher being presented to HRH Queen Elizabeth
4. We are economical. Times are tough for everyone just now, and we do our best to keep our course costs down. Our courses are currently about half the price of similar courses elsewhere, and we intend to keep it this way!
What do we offer?
Key Stage 3 courses in English, Maths, Science, Geography and History. These courses roughly follow the National Curriculum, but the main aim is to give our students a good grounding in the subjects they will come across at IGCSE/GCSE level.
IGCSE courses in a wide (and ever widening!) range of subjects, including Environmental Management and Agriculture. We want every home-schooled child to have the opportunity to achieve their academic best, and these courses are a great springboard into employment or further education. The 'I' in IGCSE stands for 'International' - the courses are at the same level as GCSEs, and accepted in the same way by colleges and universities. For students who have not completed our KS3 courses first, we recommend that students should be 14 before tackling IGCSEs, but we trust your judgement as parents for what is best for your child!
How do the courses work?
We send out a pack containing everything a student will need to complete the course. There are no hidden costs, no hidden fees, no unexpected subscriptions. Your child studies at their own pace, then sends in completed assignments for detailed and personal feedback whenever they are ready. All of our students are also encouraged to contact us at any time if they get stuck or face any issues whatsoever - we are always here to help.
What's included in our Correspondence Courses?
Tutor Marked Assignments
Student file with learning materials
Recommended Textbook/s
CD of listening excerpts/mental tests (Key Stage 3 only)
Exam syllabus (IGCSE only)
Home education requires time and commitment from both child and parent but with the help of our resources we hope it will be a very rewarding process.
Little Arthur Independent School,
St Martins, Isles of Scilly, Cornwall, TR25 0QL